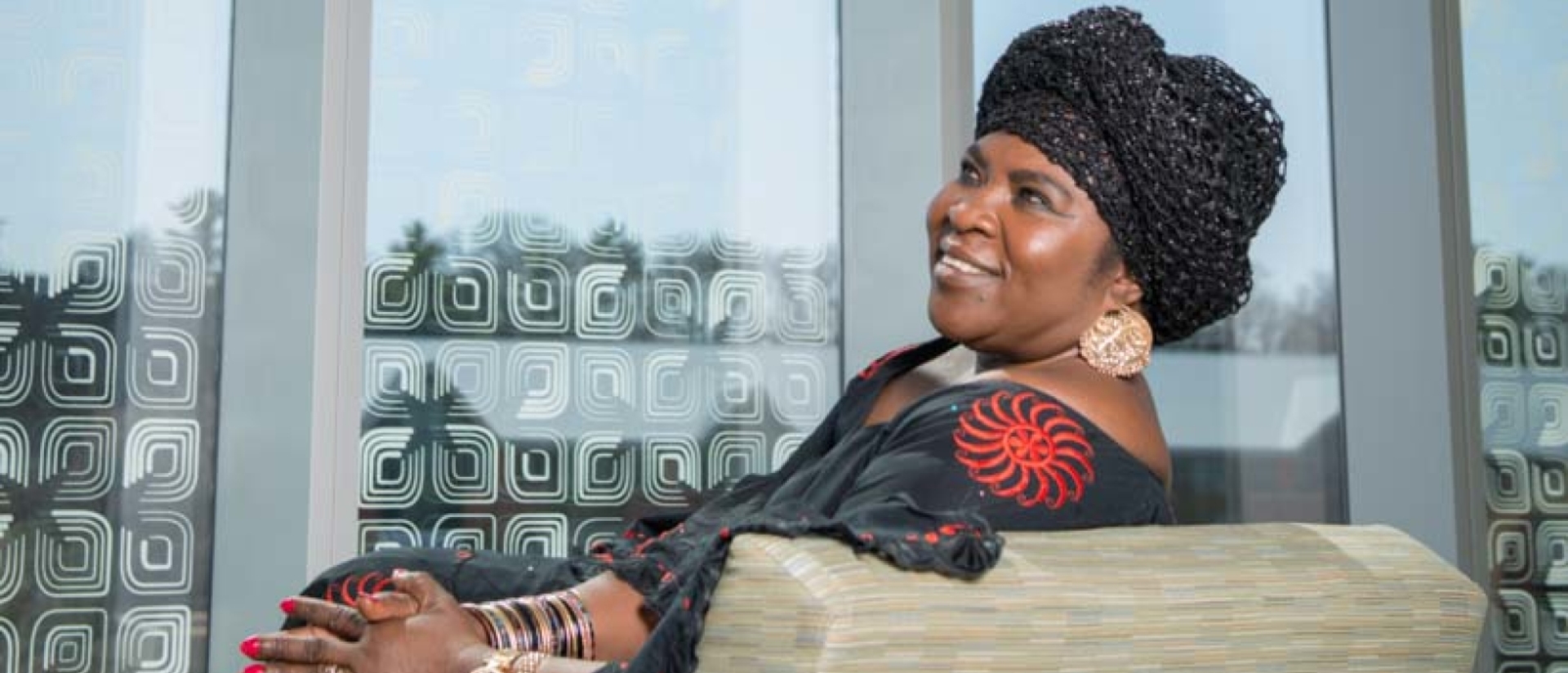 A special collection of works
The University of Wisconsin-Eau Claire is honored to recognize the gift of the Tess Onwueme collection.
The Tess Osonye Onwueme Papers
This special collection of manuscripts, lectures, papers, photographs, correspondence, reviews and multimedia spans the almost 30-year career of internationally renowned dramatist and playwright Tess Onwueme. It was donated to the University of Wisconsin-Eau Claire Foundation by the artist and will be made available to scholars and researchers in the McIntyre Library's Special Collections and Archives department.
Your gift to the UW-Eau Claire Foundation can help support the maintenance of this important collection, ensuring that Tess Onwueme's works are available to scholars for years to come.
Onwueme's plays not only bring the range and beauty of Nigerian culture to an international audience, they create the artistic bridges crucial to the development of a multicultural educational environment. Her work speaks to studies of gender, race, class and cultural difference. Tess is a rare jewel in this country.