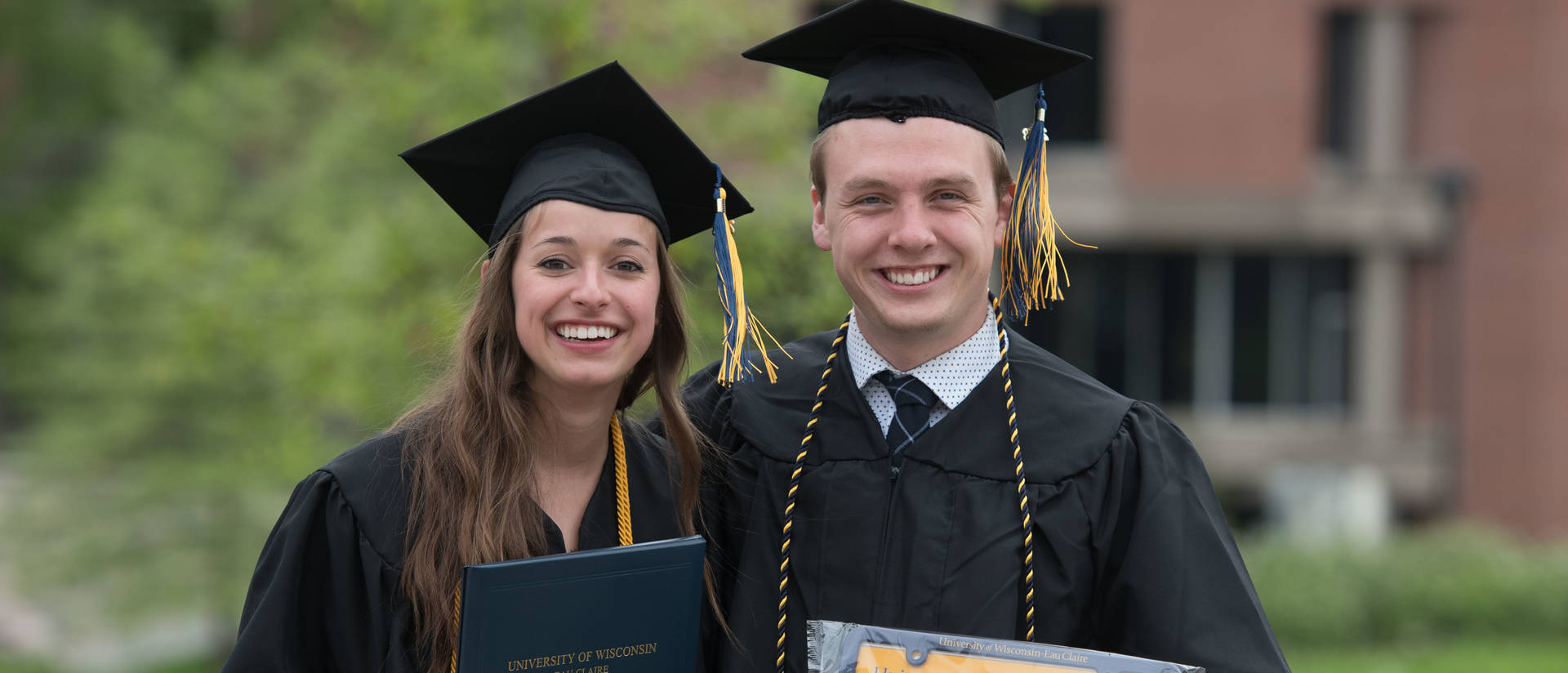 Whether you want to honor or memorialize someone special, or leave a legacy on the UW-Eau Claire campus that bears your name, your gift will provide permanent and significant resources that will benefit generations of Blugolds.
The UW-Eau Claire Foundation offers various naming opportunities:
As opportunities arise for naming or renaming buildings or facilities, the Foundation will work with donors interested in this creating this lasting legacy.
In lasting support for the people who make this campus great, the options of endowed chairs, funds and scholarships are intended to benefit Blugolds into perpetuity. From $1,000 per year for an annual scholarship (five-year commitment) to $5 million to establish a new position, this is a very special way to leave a lasting mark on UW-Eau Claire.
Please contact the UW-Eau Claire Foundation to discuss the many available options and find the one that is right for you.
Education has always been important in our lives. It's the way anybody can rise up and be successful in life.