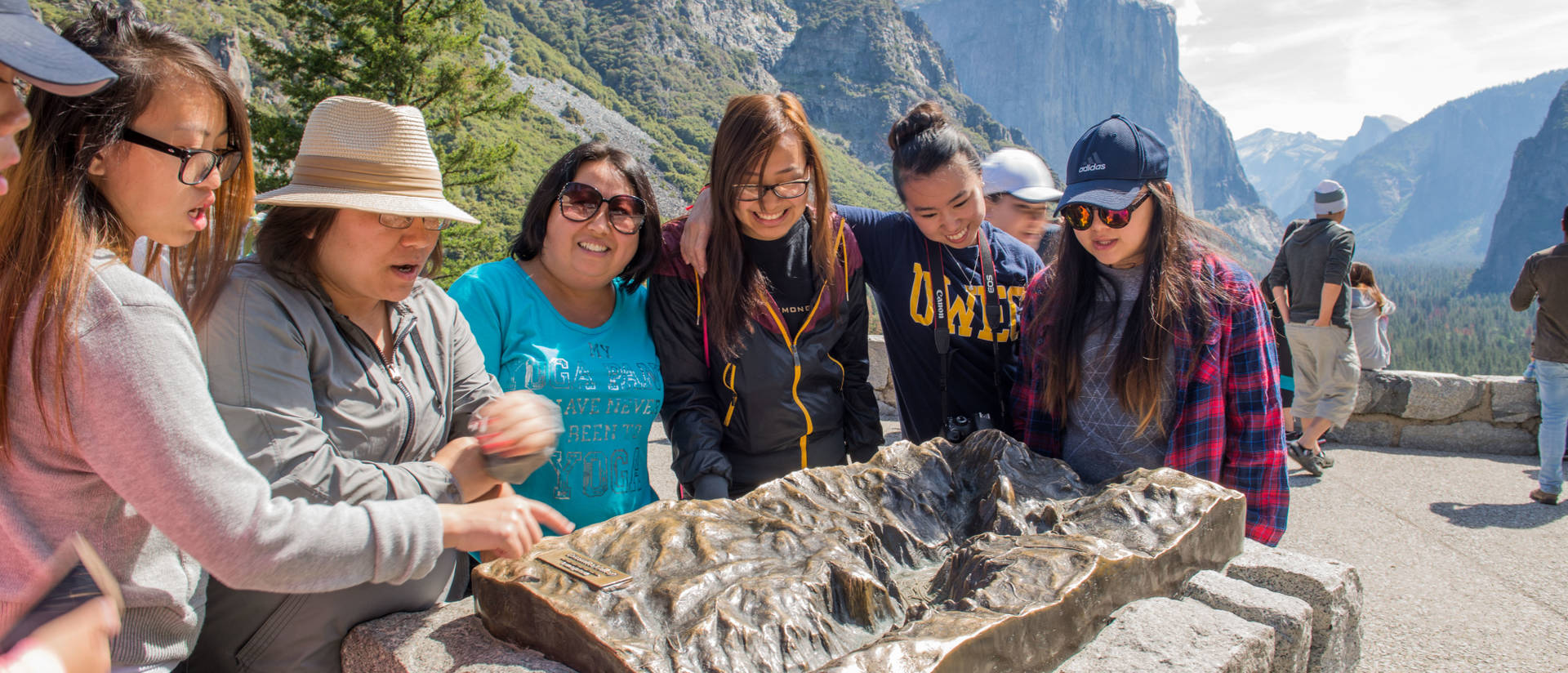 The pursuit of excellence goes beyond the classroom
A Blugold's pursuit of our tradition of excellence extends far beyond the four walls of a classroom. The venture leads students to participate in high-impact experiences — active learning practices that promote deep learning through engagement in research, internships, service-learning, intercultural immersions and study abroad. These experiences allow students to practice hands-on learning while doing something they are passionate about.
At UW-Eau Claire, we aim to have 100% of students participating in at least two high-impact learning practices by the time they graduate to make the most of their college experience. Transformational experiences at home and abroad prepare Blugolds to become citizens of the world. Your support can help students expand their worldview and discover their unique impact on our planet.
Global learning and cultural immersion
UW-Eau Claire is committed to preparing students to live and work in the connected world. You can help us expand study abroad, service-learning and cultural immersion opportunities, as well as bring international students, scholars and performers to campus. By giving, you are actively helping to:
Expand knowledge, vision and perspective
Teach skills that can be applied anywhere in the world
Increase cultural awareness
Show students diverse career and life opportunities
Give students practice in adapting to new environments
Promote interregional and international research and creative endeavors
Expose students to peers and scholars from other regions and countries.
Civil Rights Pilgrimage

Each year, UW-Eau Claire students have the opportunity to spend their winter or spring break on a Civil Rights Pilgrimage in the South, visiting sites of historic importance to the U.S. civil rights movement. The video above captures students' experiences in Selma, Alabama, where they spent time with Joanne Bland. Bland was just 11 years old when, on March 7, 1965, she joined civil rights marchers on what was to be a journey from Selma to Montgomery. However, the marchers were attacked and beaten by officers as they crossed Selma's Edmund Pettis Bridge. The day has come to be called Bloody Sunday, and UW-Eau Claire students were in Selma just weeks before the nation would mark the 50th anniversary of that pivotal moment in the fight for civil rights. An updated student blog on the Civil Rights Pilgrimage can be found here.
Environmental research in Cambodia

Five students accompanied Deborah Freund, associate lecturer of biology, on a research excursion in Cambodia to study the ecological effect of agrochemicals used in rice paddies. The project offered experience in anthropology, agriculture and in many different facets of biology, and could have a long-term impact on the country.
Advancing free speech in Moldova

Students contributed to free speech and applied journalism skills in the small, formerly Communist Eastern European country of Moldova. They took the project from simply installing a public address system to a professional public forum and trusted source of information for the community. Students collaborated with a faculty member on her research about public perceptions of media during transitional times.
Providing health care in Costa Rica

Each year, a cohort of nursing students spends six weeks in Miramar, Costa Rica, partaking in a course where students provide health-care services through rural medical clinics. A related course in health-care systems prepares students for the cultural, social, political, economic and environmental factors that influence the delivery of medical care in foreign lands.