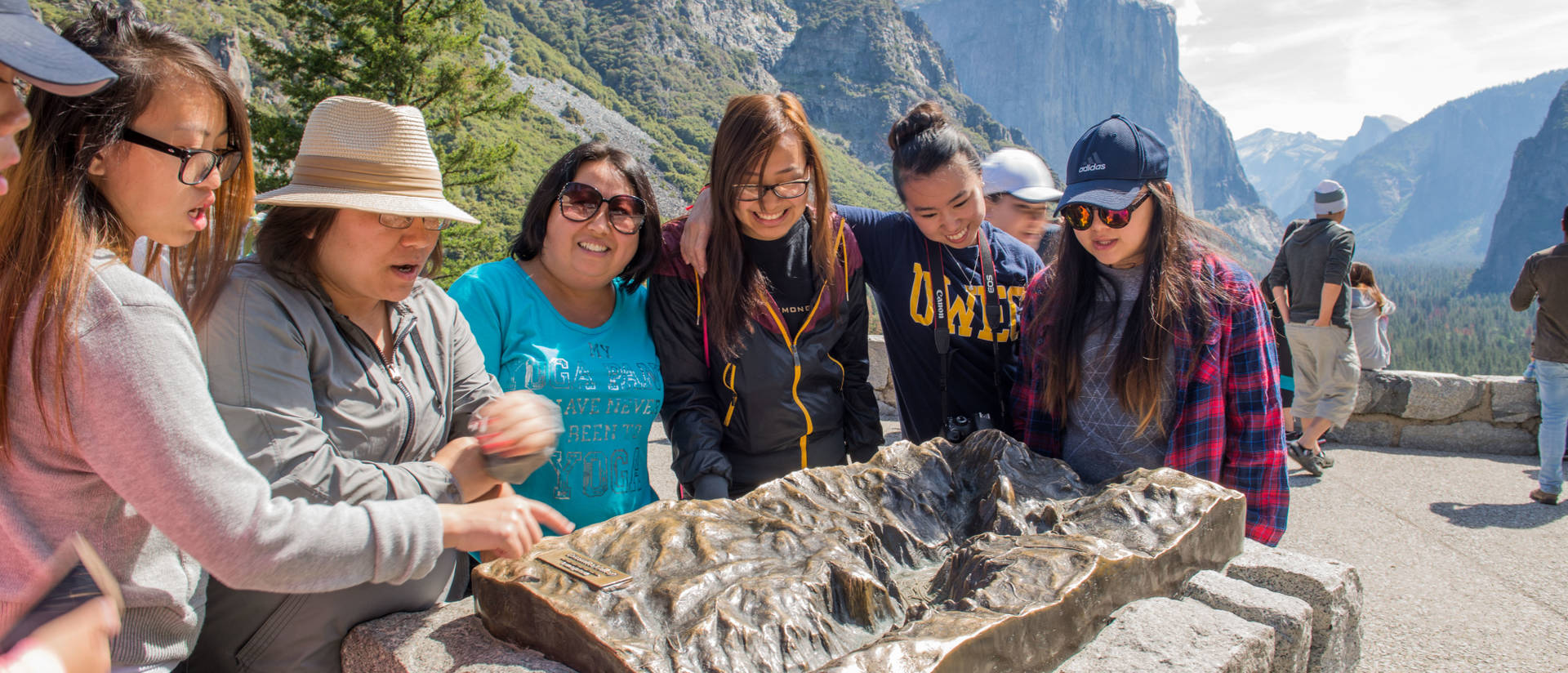 The pursuit of excellence goes beyond the classroom
A Blugold's pursuit of our tradition of excellence extends far beyond the four walls of a classroom. The venture leads students to participate in high-impact experiences — active learning practices that promote deep learning through engagement in research, internships, service learning, intercultural immersion and study abroad. These experiences allow students to practice hands-on learning while doing something they are passionate about.
At UW-Eau Claire, we aim to have 100% of students participating in at least two high-impact learning practices by the time they graduate to make the most of their college experience. Transformational experiences at home and abroad prepare Blugolds to become citizens of the world. Your support can help students expand their worldview and discover their unique impact on our planet.
Research

One of the biggest advantages of attending UW-Eau Claire is the opportunity to do undergraduate research. UW-Eau Claire has been designated the Center of Excellence for Faculty and Undergraduate Student Research Collaboration by the UW System Board of Regents. Put plainly, this means we are the center of undergraduate research in Wisconsin. UW-Eau Claire provides opportunities to undergraduates that larger universities give primarily to their graduate students.
Internships

Internships give students the opportunity to gain valuable applied experience and make connections in professional fields they are considering for career paths; and give employers the opportunity to guide and evaluate talent.
Service Learning

Service-Learning is an opportunity for students at UW-Eau Claire to give back to the local community, or their home community. It provides a way to learn skills, investigate careers, and build a personal network. Service-Learning makes education a collaborative effort; students benefit society by exercising the rights and responsibilities of citizenship.
Intercultural Immersion

At UW-Eau Claire, we believe that providing opportunities to engage in intercultural experiences outside the classroom offers students the opportunity to challenge and transform their perspectives regarding cultural norms and values. Within the framework of a guided, critically-reflective intercultural experience, and through dialogue and relationship building, students become more aware of multiple perspectives.
Study Abroad

Through the programs offered by our Center for International Education, students can attend classes at a university in another country and gain the perspective that only a new environment can provide. National Student Exchange allows students to study at a school in another part of the United States, or in Canada, the Virgin Islands, Guam or Puerto Rico.