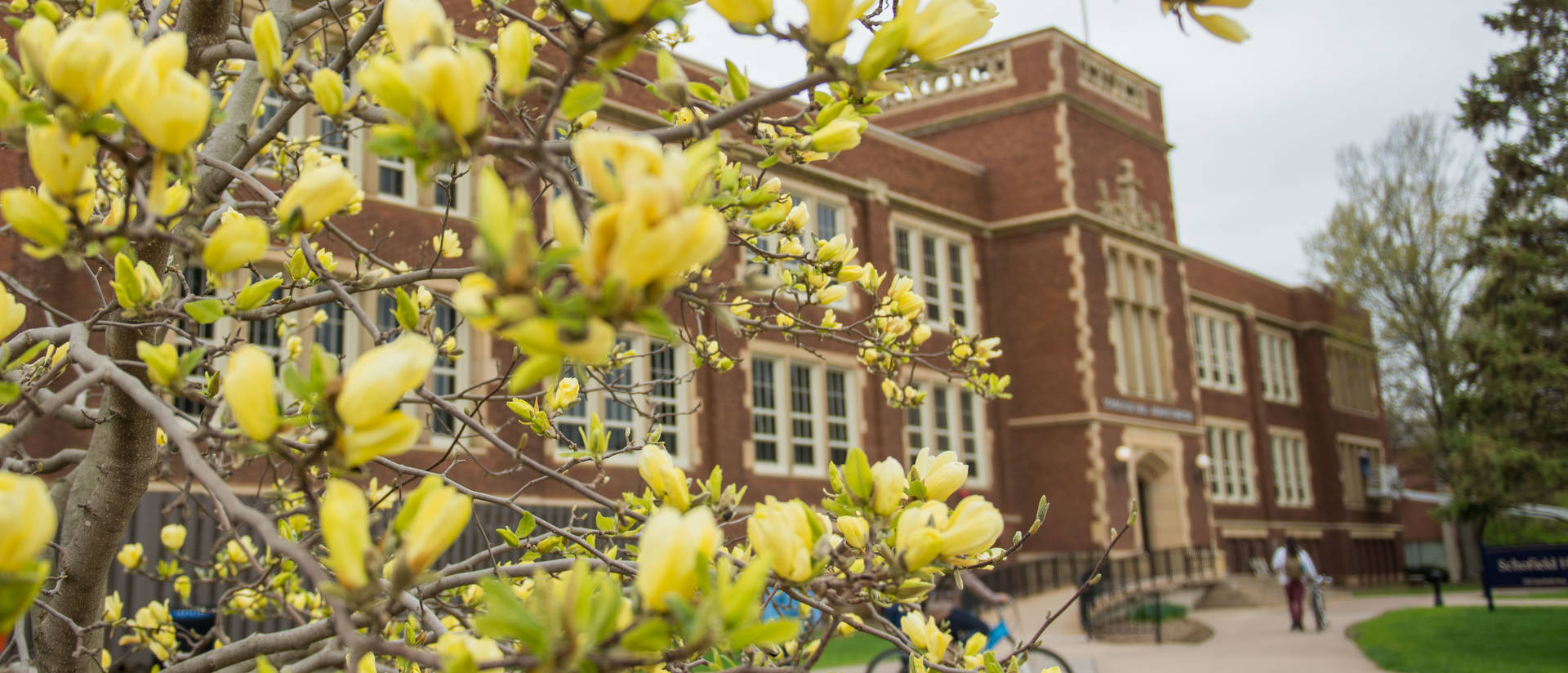 Endowments established through the UW-Eau Claire Foundation truly are legacies of generosity. By creating endowed funds, donors committed to the university's mission of excellence in learning and service can support both their own values and university needs in perpetuity.
The UW-Eau Claire Foundation has specific endowment naming opportunities for giving levels beginning at $30,000.
Endowment FAQs
What is an endowment?

An endowment is a fund established to permanently support a specific need at the university. The donor or donors who establish the endowment can name the fund and designate its use to support the values they hold most dear. (See the UW-Eau Claire Foundation's specific endowment naming opportunities.)

Unlike gifts received for immediate use, endowed gifts keep giving over time. They are placed in accounts from which the annual investment earnings are used for the purpose(s) specified by the donor.

There are two types of endowed accounts: full endowments and quasi-endowments. With a full endowment, only the investment earnings are used for the donor's specified purpose(s). With a quasi-endowment, the donor can authorize the use of a portion of the fund's principal to meet needs not sufficiently met with just the investment earnings.
Why should I consider creating an endowment?

By establishing an endowed fund with the UW-Eau Claire Foundation, your money will provide a sustainable source of revenue for your intended beneficiary(ies) at the university. The university department, program or scholarship fund you support through an endowment will be able to count on your fund's annual support when planning for the future.

Creating an endowed fund also provides you with the opportunity to honor a loved one or a respected colleague or mentor. The impact of your fund's annual support can be a permanent reminder to others of a person whose life and example you treasure.
How can I establish an endowment?

An endowment is established when an account contains a minimum of $30,000 and when the donor or donors express their wish to endow the fund. A donor can create an endowment by making a lump-sum gift of $30,000 or more, or by making several payments over time until the minimum endowment amount is reached. Once you decide to create an endowment, the UW-Eau Claire Foundation staff will work with you to develop award criteria that reflect your interests while effectively meeting the greatest needs of the university. On average, a $30,000 endowment will return a $1,000 annual payout to support a scholarship award or program of your choice.
How are endowed fund distributions made?

Once a fund is endowed, the established criteria determine how the Foundation distributes the endowment's annual spendable income. The annual distribution to a fund's specified beneficiary(ies) is at a rate of 3.5 percent of the endowment principal. That rate may be changed as investment returns warrant. When possible, distributions also are made to the principal of the endowment and to cover expenses of fund accounting and administration. Over time, as the endowed fund's principal grows, the annual distribution to beneficiaries increases as well.
Can I or others add to my endowed fund?

There is no maximum level for an endowed fund, and you may add to the fund at any time. Often relatives, friends and associates who share the donor's interests also add to these funds.
Can I change the purpose of my endowed fund?

Should your interests change, you can work with the Foundation staff to change the purpose of your endowment to better reflect your priorities.
Will I be informed about my fund's activity?

You will receive an annual report from the Foundation providing detail on the fund's performance related to income earned, its share in any investment gains or losses, disbursements and contributions received that year. A list of recipients of the endowment's earnings that year also is reported.