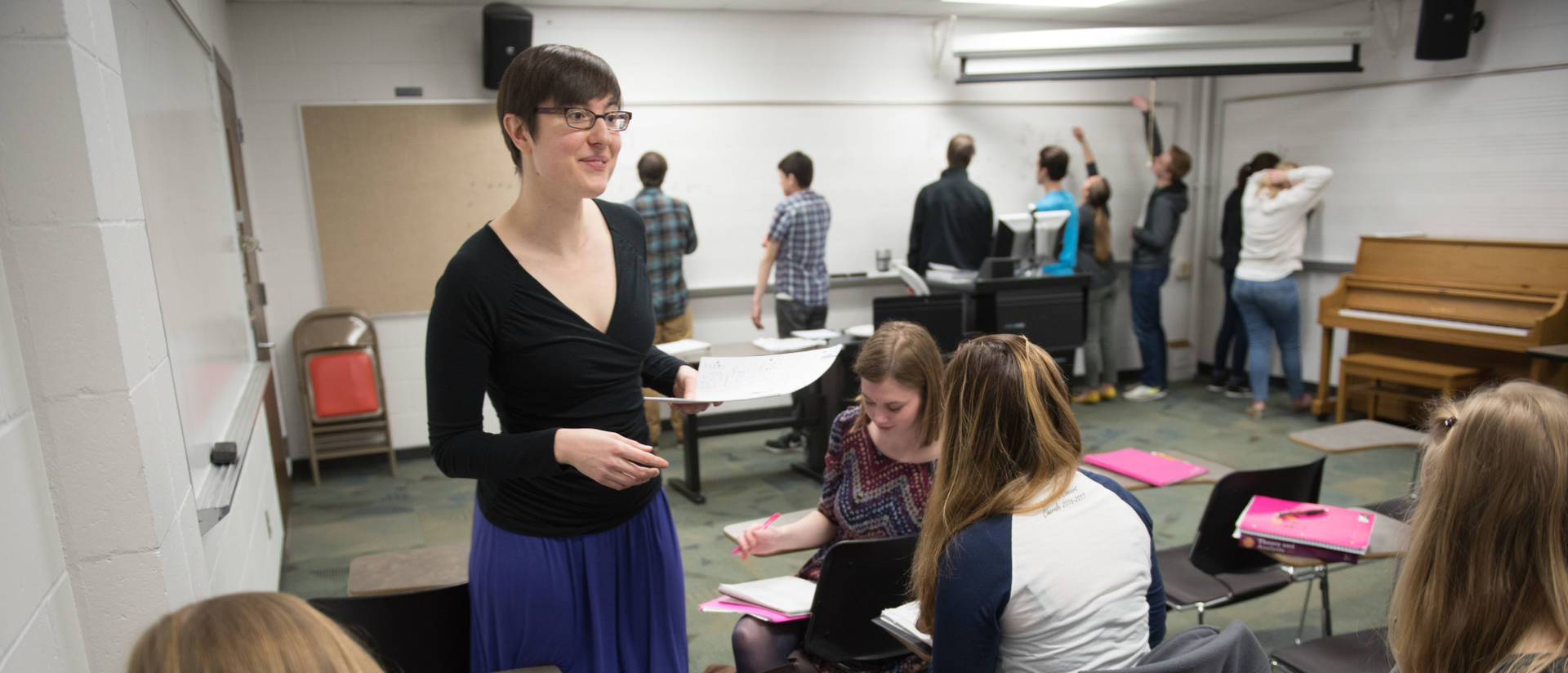 Support excellence in teaching
Today's political and economic climate has made it particularly challenging to sustain that "margin of excellence" the students, alumni and friends of the university have come to expect. That is why the University of Wisconsin-Eau Claire Foundation is committed to securing dollars that can be invested in faculty excellence, recruitment and retention.
Teaching, Research and Scholarship
Our goal is to establish endowed faculty positions because these are sustainable revenue sources, which is especially critical when recruiting and retaining faculty. For budgeting and staffing purposes, the university needs to know that it has a renewable funding source to invest in faculty. Various endowment levels will support named faculty positions. Additionally, there is an annual funding opportunity that will serve as a means to recognize and reward faculty for their annual accomplishments and performance.
You can support exceptional faculty through your gifts to invest in:
Collaborative Research
Honors Program
Faculty Retention
International Study
High Impact Practices for Students
To ensure the maximum impact of these investments, the Foundation seeks a minimum funding commitment of three years for annual gifts and endowments to ensure a sustainable revenue source. Funding for the endowments can be pledged over a period of up to five years. Specific investment levels include:
$5,000 per year/$15,000 three-year commitment – One Faculty Fellowship for one Semester
$6,000 per year/$18,000 three-year commitment – One Honors Program Faculty Professorship
$7,500 per year/$22,500 three-year commitment – One Faculty Fellowship for a summer or two fellowships for one semester
$10,000 per year/$30,000 three-year commitment – One Faculty Fellowship for a full academic year
Contact Julia Diggins at digginja@uwec.edu to explore opportunities to establish your own named faculty fellowship.
Teaching Excellence
Another key reason for focusing on faculty support is that every dollar invested in a faculty member has an exponential impact. Since most faculty will interact with at least 100-150 students in any given year, their accomplishments translate into student successes for thousands.