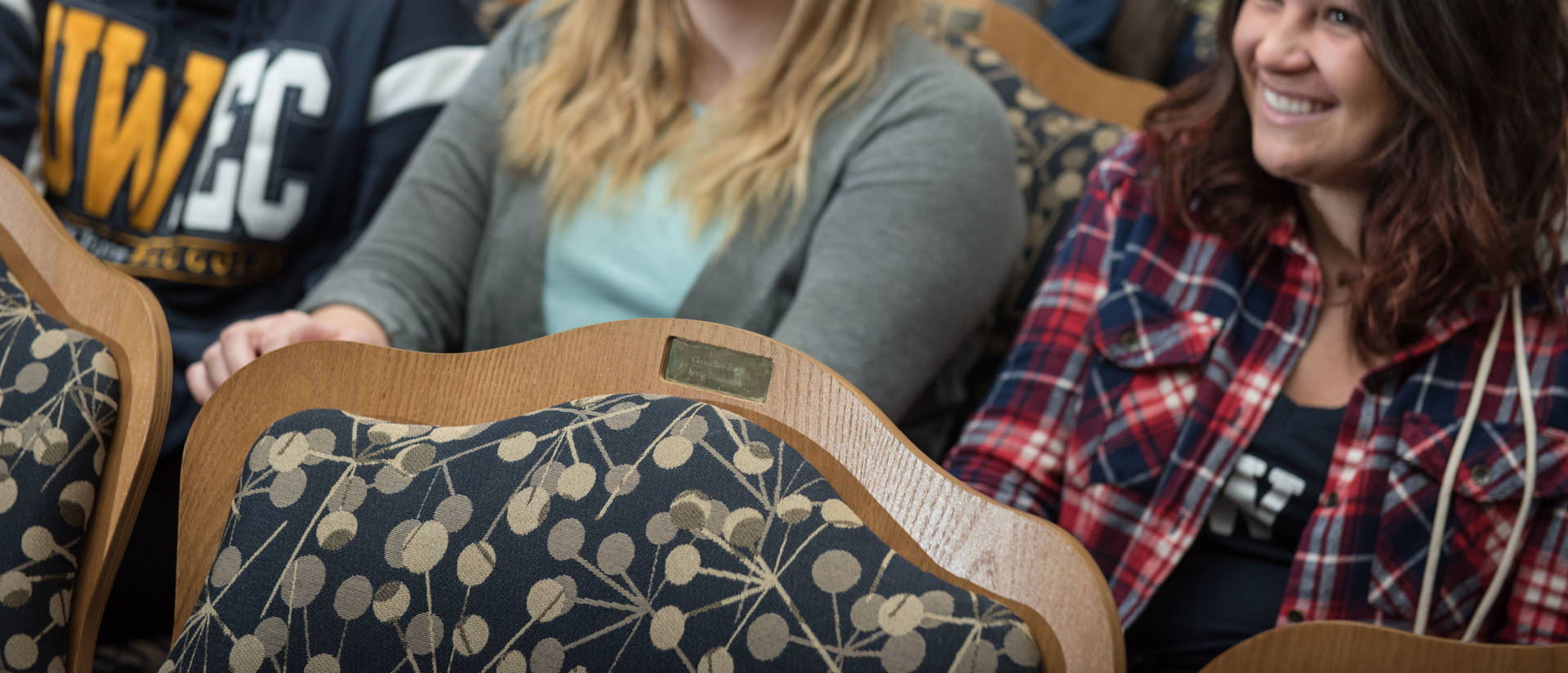 A lasting Blugold tradition
Schofield Auditorium has been a part of every Blugold's time on campus, all the way back to our beginning in 1916. In recent years the auditorium has undergone a beautiful renovation. You can help ensure its lasting legacy through the UW-Eau Claire Foundation's ongoing Schofield Auditorium chair sponsorship campaign. Sponsor one or more chairs at $250 per chair. Your tax-deductible gift will be used to help maintain Schofield Auditorium. Please consider making a gift that will keep on giving. 
About Schofield Auditorium
The historic auditorium is the largest fixed-seating venue at UW-Eau Claire, located in the only campus building on the National Register of Historic Places. Every Blugold from the Class of 1917 to this day has occupied these chairs fueled by hopes, dreams and countless possibilities before them.