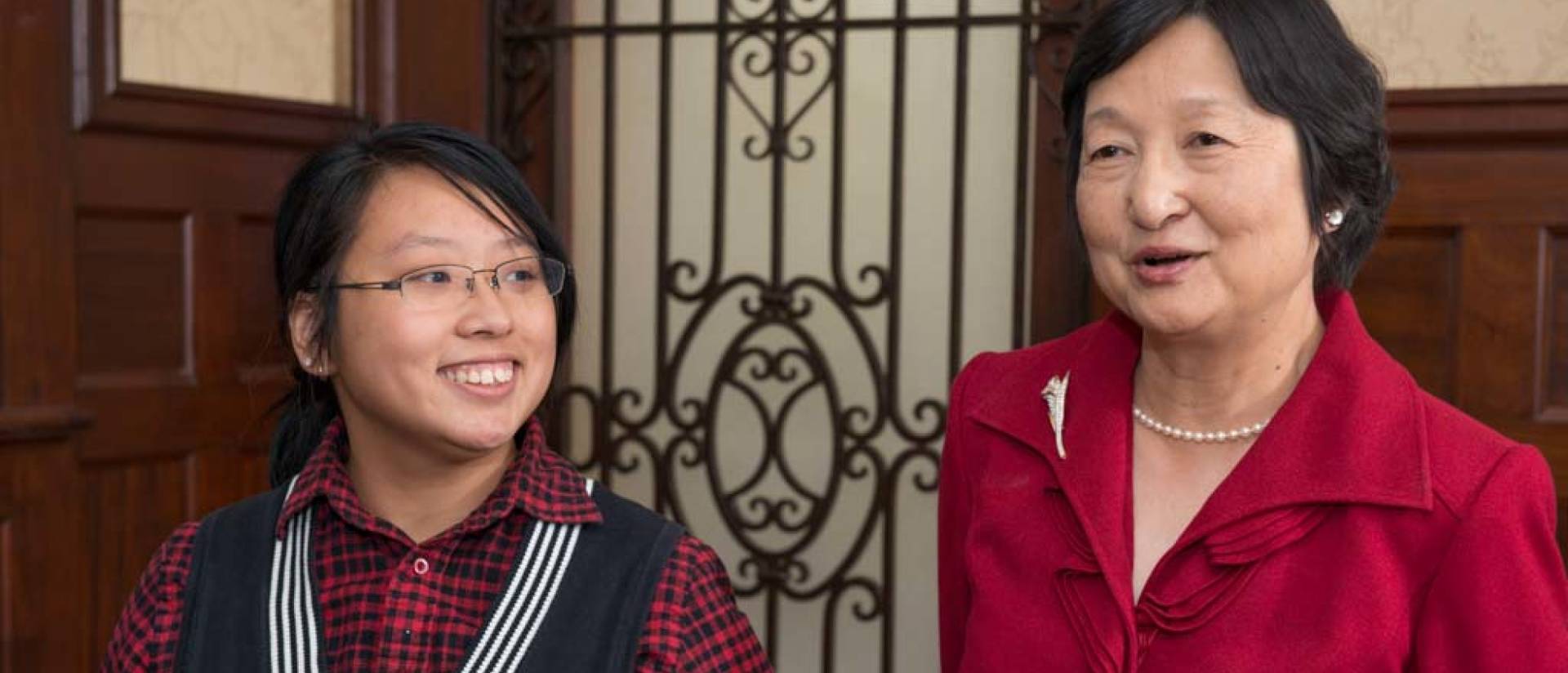 Naming a scholarship allows you to choose the kind of students you wish to support, while honoring the memory of a loved one or special person in your life. Or you can simply name the fund after yourself. Contact the UW-Eau Claire Foundation to learn more.
What criteria should you consider for a named scholarship?
amount of the scholarship award
the option to renew the scholarship in subsequent years
class standing of the student (year in school)
academic area or field of study requirements
financial need or academic merit
The UW-Eau Claire Foundation staff will offer guidance to you or your financial advisors as you establish preferences. While you will not actually select the recipients, the Foundation will award scholarships based upon the criteria you determine when setting up the fund. You will be notified of your scholarship recipient(s).
Contact the UW-Eau Claire Foundation now to learn more about this special opportunity to help Blugolds realize their educational dreams, while honoring someone special to you.
The scholarship is a good opportunity for me to give back, and I tell everyone the story. I came, like Sookie, as a foreign student from Hong Kong to study at UW-Eau Claire; the university was very generous to me. So I always feel like I need to give back to the university.