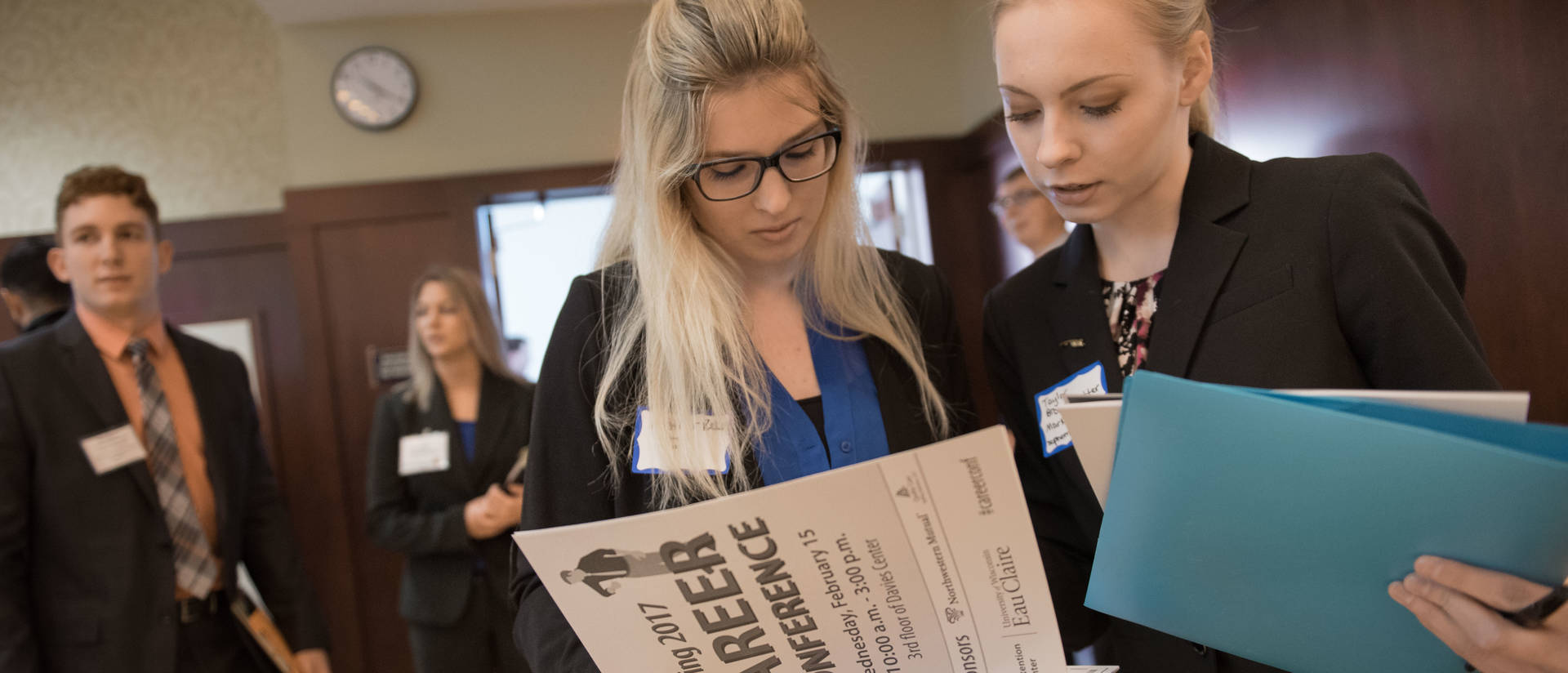 Invest in Career Services
Help Blugolds explore and connect with their futures. Your gift to the Career Services Advancement Fund will enhance student academic and career-related experiences, and provide valuable resources and tools for finding internships, career exploration and job searching.
Your gift supports:
Sponsor Interview Stream, an electronic resource that allows students to complete a mock interview, review their responses and get suggestions for improvement.
Support GoinGlobal, a search guide for internships and full-time professional jobs abroad that includes country-by-country cultural norms and interviewing practices.
Sponsor a Career Services event designed to connect current students to alumni and employers:

Explore Your Possibilities, a campus-wide career exploration and job search event.
Spring Career Conference, a campus internship and job fair.
Experience U, an on-campus networking event for alumni and students
Your gift will help UW-Eau Claire Career Services prepare Blugolds for employment and future success in a fast-changing global marketplace.
I gained so many networking skills and relationships from Experience U. I was able to connect with some awesome alumni that have mentored me and given me interview opportunities for internships