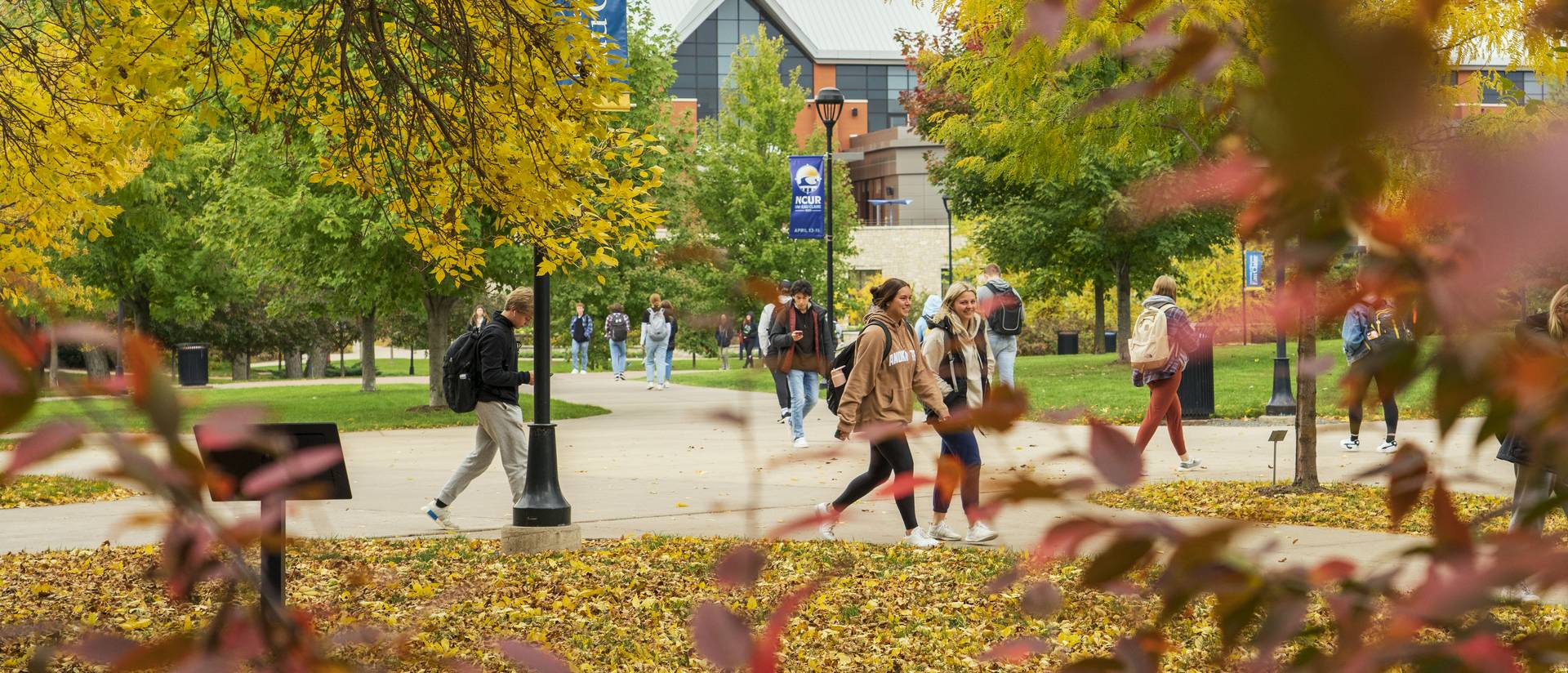 About the Martin Mogensen Education Lecture
The Martin Mogensen Education Lecture is held annually in memory of Martin Mogensen, a 1952 graduate of UW-Eau Claire. Mogensen was a junior high school principal in Tomah when he was killed by a student in 1969. His daughters, Marti Mogensen and Margaret Nelson Brinkhaus, also UW-Eau Claire graduates, and other family members began the lecture and an education scholarship through the UW-Eau Claire Foundation as a way to carry on Martin Mogensen's legacy: a deep faith in the value of education and teachers. The Mogensen family joins with the UW-Eau Claire College of Education and Human Sciences in bringing experts to speak to students, faculty and the public on contemporary education issues of the day. The Mogensen family also presents the Martin Mogensen Education Scholarship as part of the lecture event. The scholarship is provided annually to an outstanding undergraduate student, chosen by the faculty, who shows promise of becoming a successful career teacher.
The following is a comprehensive list of all speakers and topics that have been held in the history of the lecture series:
Spring 2022: Dr. Bhaskar Upadhyay, faculty in the department of Curriculum and Instruction at the University of Minnesota, Twin Cities
Lecture: STEM Education for Global and Local Change by Disrupting the Status Quo Through Liberatory and Critical Pedagogy
2021: Kabzuag Vaj, founder and co-executive director of Freedom Inc.
Lecture: Organizing for Racial and Gender Justice in an Era of Trumpism through a Hmong Feminist Lens
2020: Cancelled in response to the COVID-19 pandemic
2019: Brian Jackson, leading educator, Lac du Flambeau Ojibwe tribal member, and president of the Wisconsin Indian Education Association
Lecture: Indigenous Teaching and Learning Framework: More Than Beads and Feathers
2018: Melissa Bollow Tempel, Bilingual educator, activist, author and culturally responsive teacher in Milwaukee Public Schools
Lecture: Supporting LGBTQ Inclusive Spaces
2017: Dr. Gloria Ladson-Billings, Kellner Family Distinguished Professor in Urban Education at UW-Madison
Lecture: Hip-Hop, Hip Hope: The (R)Evolution of Culturally Relevant Pedagogy.
2016: Dr. Justin Patchin, co-director of the Cyberbullying Research Center, professor of criminal justice in the political science department at the UW-Eau Claire
Lecture: Addressing Cyber-bullying: Promoting Teens' Positive Use of Technology
2015: Amy Vatne Bintliff, reading teacher and anti-bias researcher at Oregon Middle School in Oregon, Wisconsin and 2014 Teaching Tolerance National Awardee for Excellence in Teaching
Lecture: "Essential for All: Implementing Anti-bias Education in Majority White Communities."
2014: Ron Jacobson, dean of the Northwest University School of Education
Lecture: "Rethinking School Bullying: Dominance, Identity and School Culture." 2
2013: Linda Christensen, Oregon Writing Project, Lewis & Clark College
Lecture: "Outrageous Hope: Literacy and Social Justice"
2012: Dr. Christine Sleeter, president of the National Association for Multicultural Education
Lecture: "Nurturing Intellectual Work."
2011: Manuel Scott, motivational speaker
Lecture: "A Message of Hope from one of the Original Freedom Writers."
2010: Dr. Christine Johnston, originator and lead researcher of the Let Me Learn Process® and former director of Rowan University's Center for the Advancement of Learning
Lecture: "The 'Lost in School' Phenomenon: The Challenge Facing 21st-Century Educators."
2009: Rick Miller, nationally recognized child advocate and founder of Kids at Hope
Lecture: "Kids at Hope, No Exceptions."
2008: Sadarri, Rick and Autumn Joy Saskill, multicultural, multilingual storytellers
Lecture: "One World — Many Stories."
2007: John Perricone, author of "Zen and the Art of Public School Teaching" and an educator for the Maine-Endwell School District
Lecture: "Why Am I a Teacher? Connecting with Those Reasons That Drew Me into This Profession."
2006: Bill Bond, resident practitioner for Safe and Orderly Schools, National Association for Secondary School Principals
Lecture: "Words Hurt the Heart: Understanding Bullying in the Context of School Violence."
2005: Dr. Gerdur G. Oskarsdottir, superintendent of schools at the Reykjavik School District in Iceland
Lecture: "Global Perspectives as a Catalyst for Change in Teaching and Learning."
2004: Dr. Gerald Gutek, professor emeritus and former dean of the school of education at Loyola University in Chicago
Lecture: "The Foundations of Education: A Turn to the Right or a Turn to the Left?"