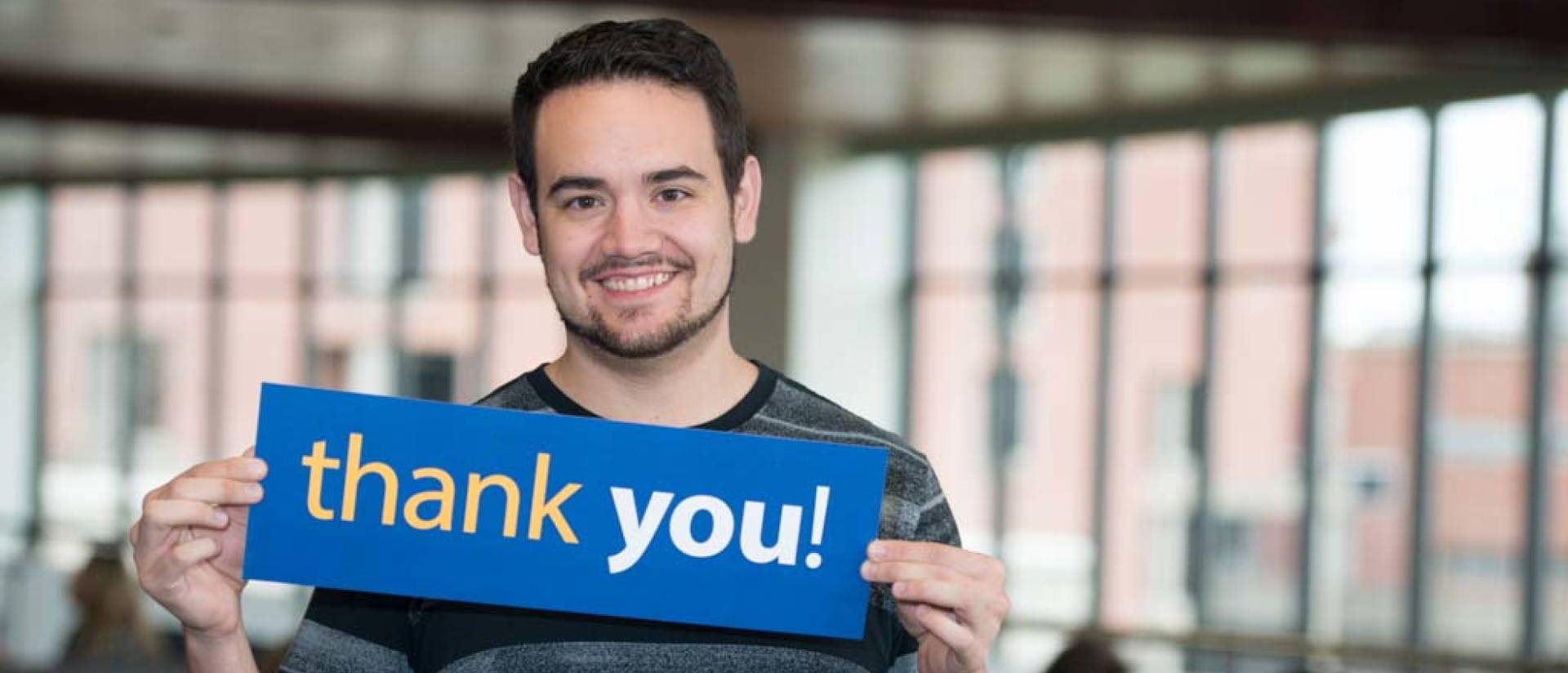 Thanks to donors like you, invaluable learning opportunities are available and accessible to students at UW-Eau Claire. Not only do your dollars cover scholarships for tuition, you can also help Blugolds step outside the classroom for experiences that will forever shape their lives and their world.
Thanks to you...
13 percent of students study abroad, and 40 percent participate in an immersion experience
40 percent conduct undergraduate research with faculty
63 percent participate in internships
85 percent engage in at least one high-impact experience, including internships, research with faculty, cultural immersion classes and trips, study abroad and service-learning
In addition, UW-Eau Claire students perform more than 365,000 hours of community service, valued at $8.2 million annually. The list of wonderful experiences that your dollars make possible goes on and on.
Thank you for making it possible!