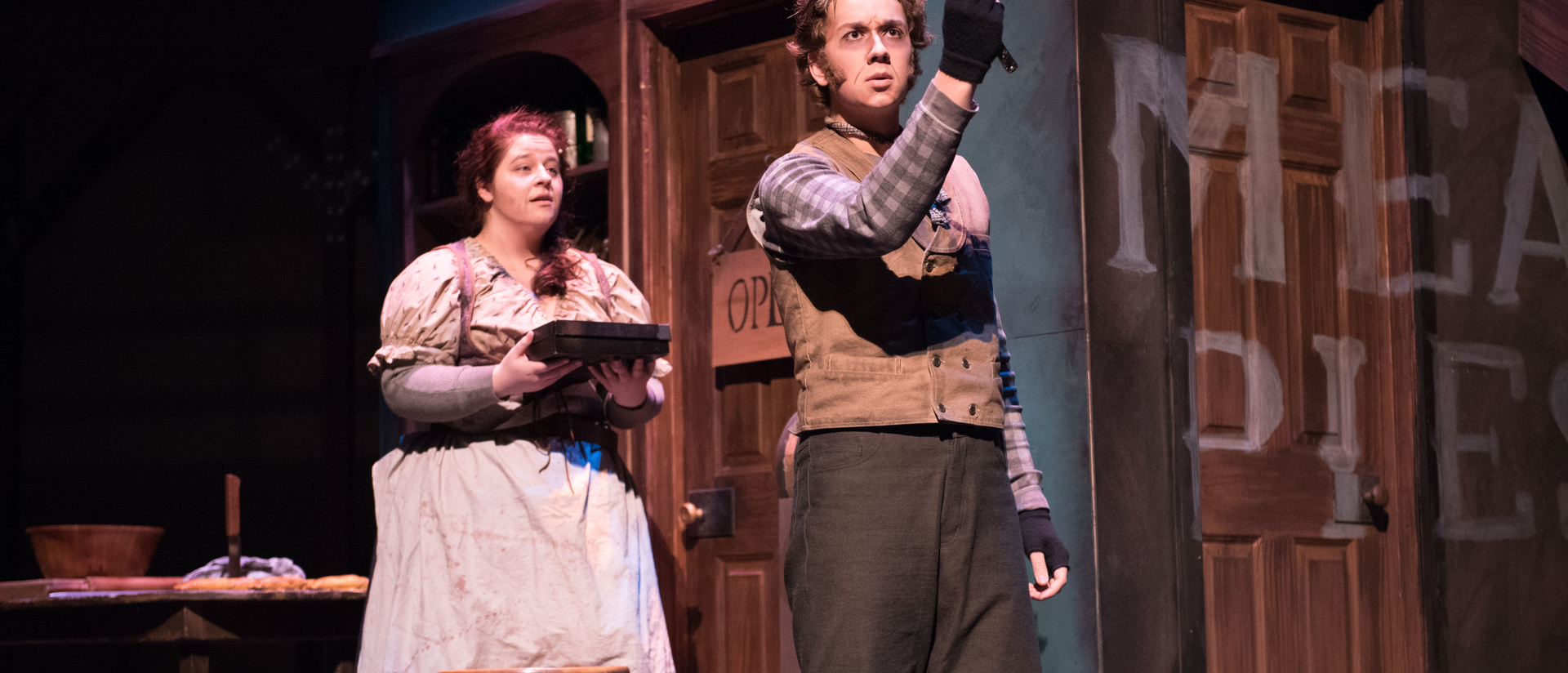 The theatre arts program puts on four mainstage productions each year, including either a musical or opera, and a one-act play festival. The program prides itself on the student-generated work at all levels from production to direction.
Investing in Theatre Arts
The study of theatre arts at UW-Eau Claire provides students with an outstanding liberal arts education and fosters the development and appreciation of theatre as a significant art form. Fundamentally, theatre arts itself provides an unusually effective liberal arts education because of its intense study of past cultures and its emphasis on the development of the imagination and the effective communication of ideas. Further, the department is dedicated to young theatre artists who wish to fulfill their talent, while at the same time relating their studies to a broader liberal arts education available at UW-Eau Claire.
Classroom projects, workshop productions, and mainstage plays are principally selected because of their educational value for students on campus. Many students participate as theatre majors and minors; others participate in theatre as an important complement to their major area of study, such as music and art. Still, others simply get involved for the pure joy and fun that comes from partaking in the art form.
Gifts of any amount to the Theatre Arts Advancement Fund support the general needs of the department, which includes theatre and dance scholarships, plays for the student theatrical library, faculty and student travel to conferences and performances, hosting guest artists, and more.
UW-Eau Claire trained me as a whole theatre artist and gave me the skills to act, direct, stage manage and teach. The program taught me how to be part of a theatre community rather than someone who contributes just one part.