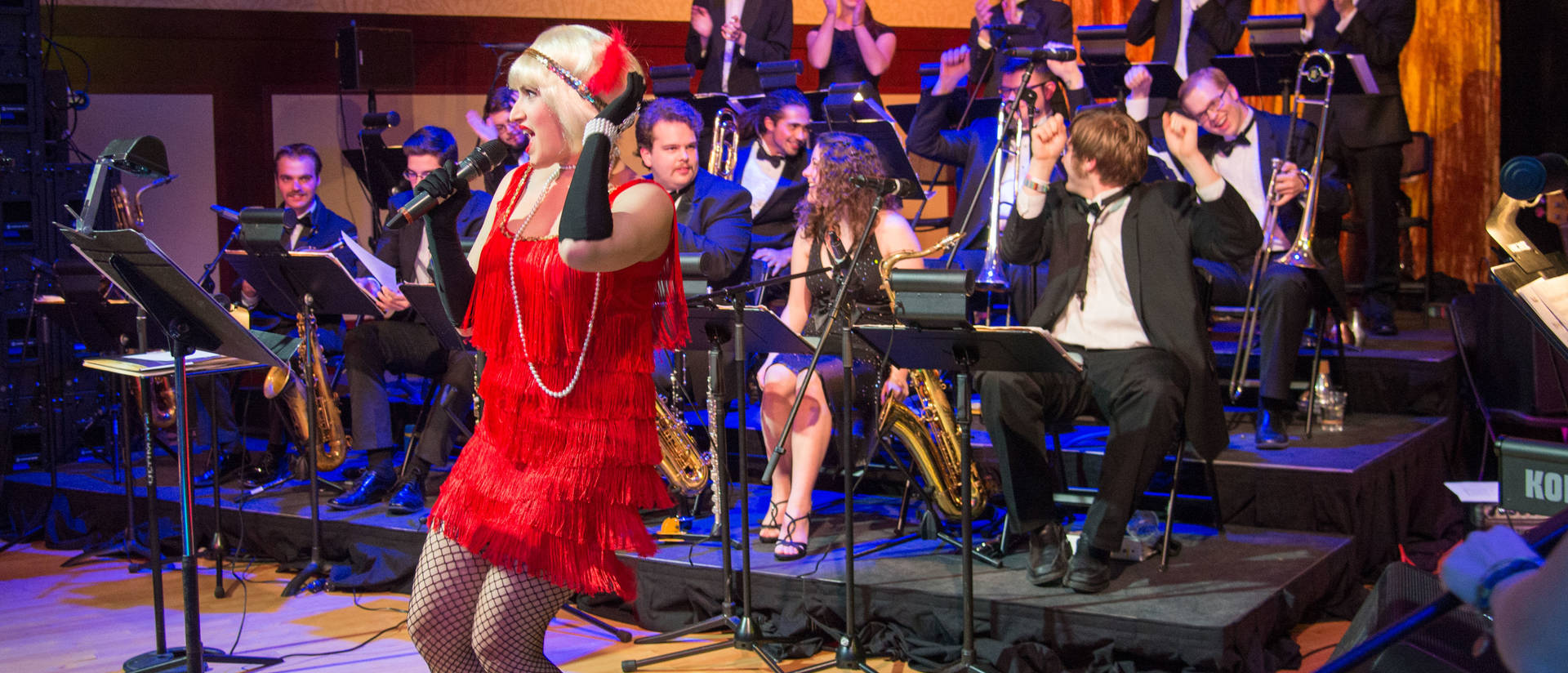 Music and theatre arts are a defining element for the city of Eau Claire's identity. Numerous and diverse music ensembles, concert and theatre series, festivals and venues, including the highly anticipated Pablo Center at the Confluence, are a source of pride and foster a strong sense of community.
Investing in Friends of the Performing Arts
The University of Wisconsin-Eau Claire offers an outstanding undergraduate education for aspiring musicians, music educators and theater professionals, and also serves as a primary cultural resource for western Wisconsin. The UW-Eau Claire Foundation is proud to support the performing artists on campus through a variety of designated funds for music and theatre students. The Friends of the Performing Arts scholarhsip fund
Competitive Scholarships
Through past generosity, the music and theatre arts department has been able to offer a variety of Foundation scholarships to its students. This has allowed students to focus more on their studying and practicing rather than working multiple jobs to make it through school. It has also allowed us to attract talented musicians and actors who have gone on to become award-winning global educators and performers. Blugold music and theatre relies on the continual support of Foundation scholarships to help attract the best and brightest students to our esteemed program.
Championing Efforts in Diversity
The mission statement of the music and theatre arts department recognizes the importance of supporting a diverse and inclusive community for a successful learning environment. Supporting the music and theatre arts department allows us to recruit and support a more diverse student body and to bring in diverse instructors, clinicians and performers.
Library Renovation
Every student who passes through the music and theatre arts department has undoubtedly touched at least one piece in the music library, shaping their artistic and educational experience. Our current music library has been identified by the National Association of Schools of Music and the department of music and theatre arts as an area that needs to be overhauled. Presently, facilities lack the space needed to re-imagine the storage of music. In effort to allow for continued growth to the library and to make the space functional for student score study, upgrades are both necessary and timely. The goal is to raise $65,000 for a renovation of our invaluable music library.