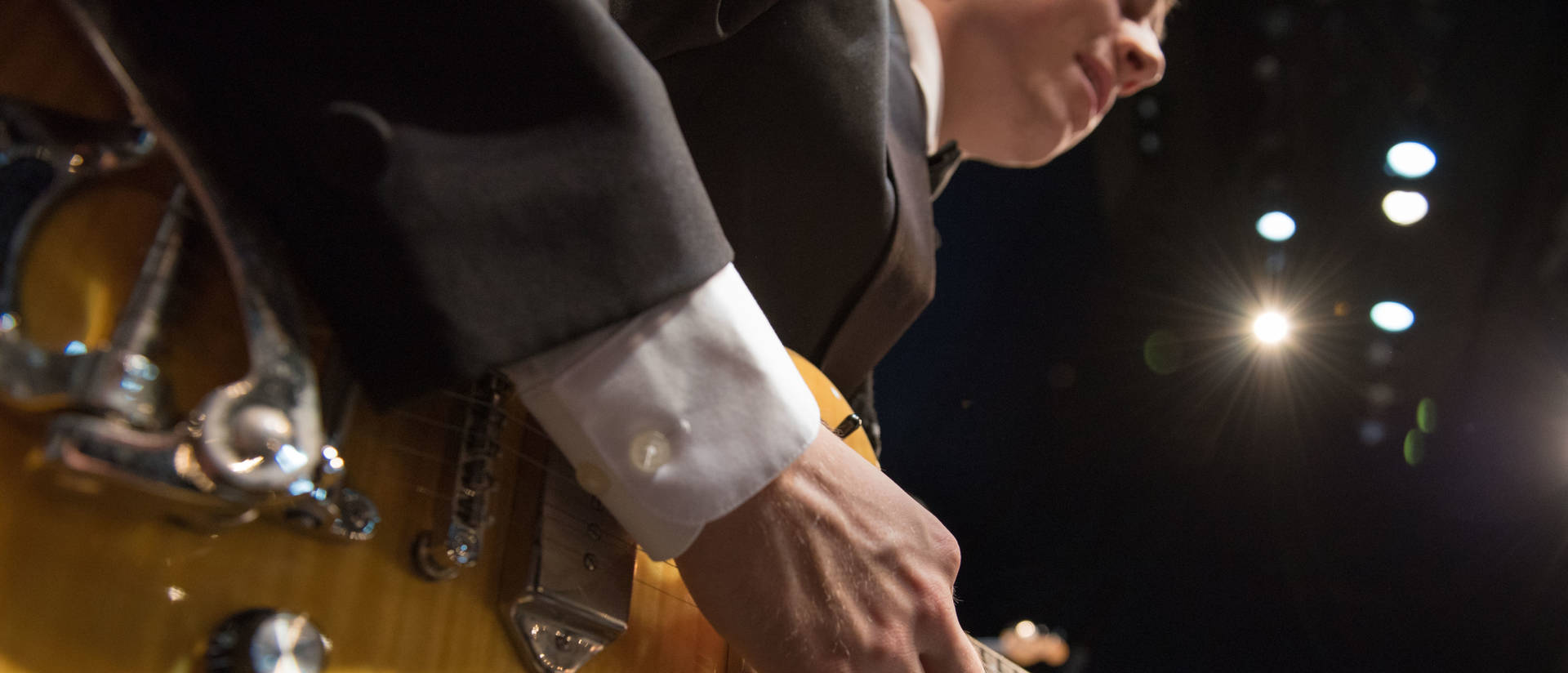 World-class performances in a mid-size Midwestern city
UW-Eau Claire offers a variety of performance ensembles that are open to any university student. Performance opportunities include choirs, chamber ensembles, concert bands, orchestras, jazz combos and ensembles, musicals, operas and a contemporary music ensemble.
UW-Eau Claire's bands have performed at regional, national and international conferences and venues since their inception in 1922. Annually, the bands collaborate with guest conductors and composers, and frequently provide reference recordings for composers around the world. Students participate in a diverse range of performances, ranging from standard repertoire to world premieres.
The voice and choral area has had a storied history for as long as UW-Eau Claire has been an institution. With six ensembles and over 400 members, choral ensembles frequently collaborate with the University Orchestra to perform choral masterworks, engage with guest conductors, and go on annual performance tours.
Be a Friend of the Performing Arts
Investing in Musical Performances
The needs in the department of music and theatre arts can range from one choral composition to technology and props for an entire production. The amount of support needed depends on the size of the ensemble and/or the number of resources required for the performance. With a variety of campus performance ensembles comes a variety of needs. Here are just a few of the performance areas you can impact: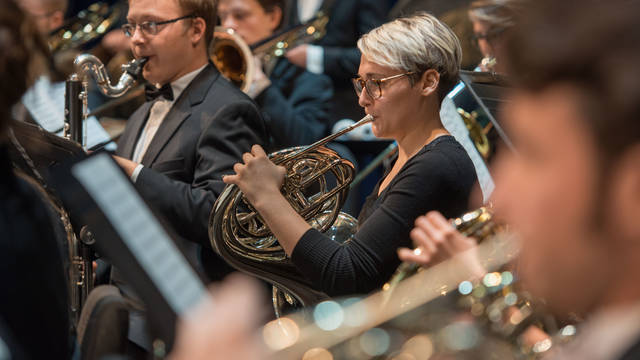 The composition major at UW-Eau Claire has exposed me to a side of music I hadn't known before attending the school. The composition faculty and Contemporary Music Ensemble have been a cornerstone of my education here.