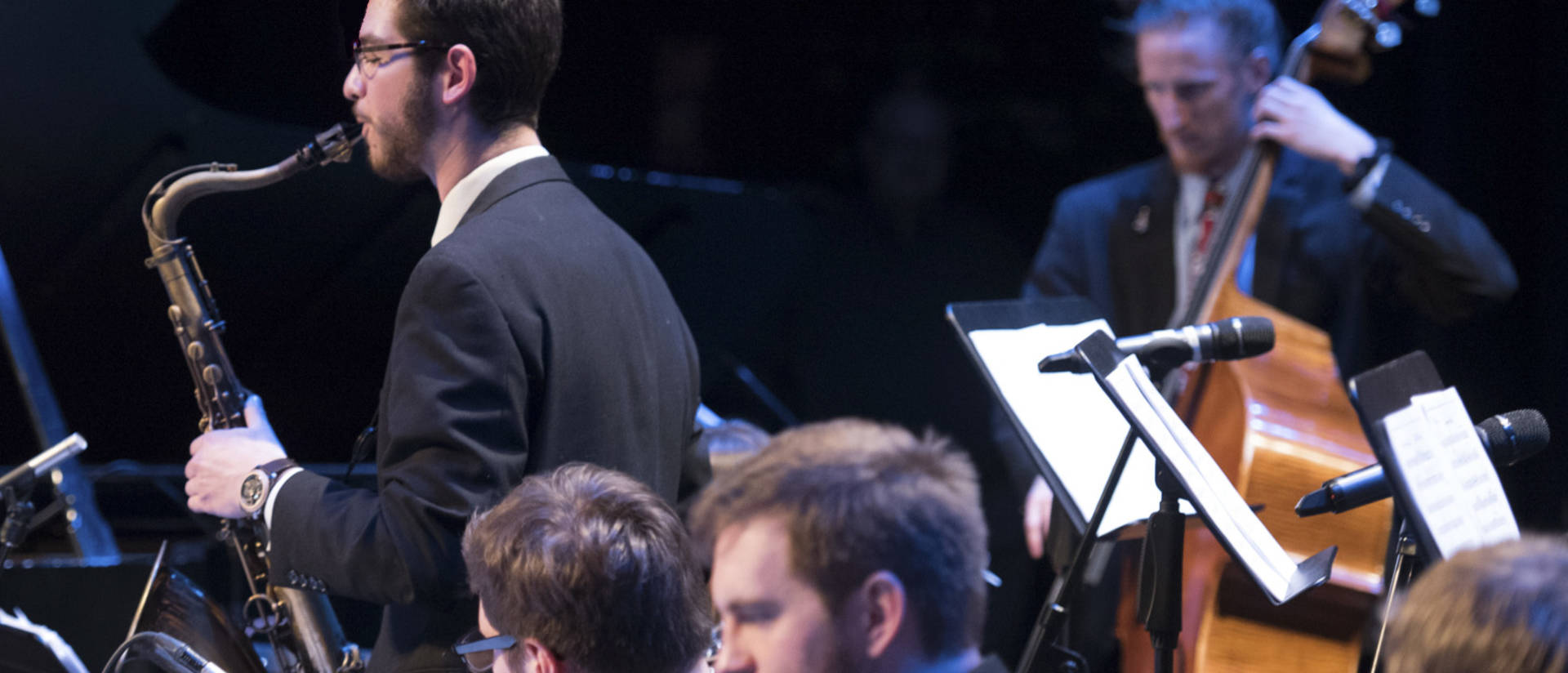 The Jazz Studies Program at UW-Eau Claire has brought national attention to UW-Eau Claire with its many awards and well-known alumni. Part of the mission of the program is to keep the tradition of jazz alive and vibrant. Between hosting the oldest and best-known jazz festivals in the nation, maintaining 5 big bands and 11 combos, our jazz program is living its mission and playing a key role in the nationally-recognized cultural renaissance going on in the city of Eau Claire.
Since there is no jazz studies degree to support UW-Eau Claire's Jazz Studies program, the total operating budget -- including adjunct jazz faculty, jazz guest artists and special benefits to student -- relies 100% on donor support. Thanks to the generosity of a small but committed group of donors through the UW-Eau Claire Foundation, the Jazz Studies program has provided tremendous invaluable experiences to its students.
Jazz Studies provides a world-class undergraduate jazz experience helping students prepare as performers and educators in the music world. Donations to support Jazz Studies make the crucial difference between a good program and a great one.