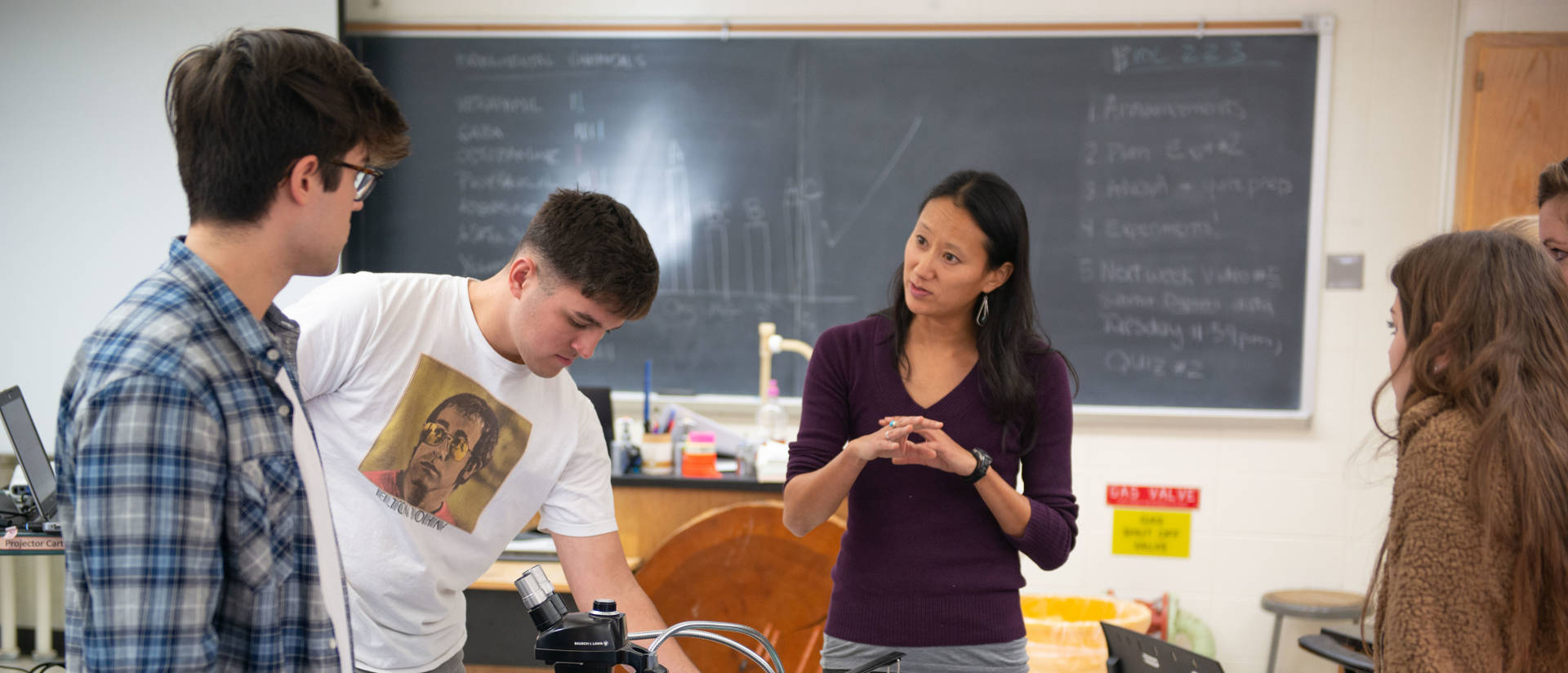 Support the College of Arts and Sciences
Blugolds are not defined solely by one discipline or profession. The diversity of the College of Arts and Sciences allows students to explore their multiple passions and become well-rounded. They experience the opportunity of discovery and encouragement on their path to learning. Plus they have the skills employers want: creativity and critical thinking, flexibility and focus, courage and confidence.
More than a major
With a wide range of departments and programs, the College of Arts and Sciences provides engaging liberal education, unique local and global academic opportunities, supportive faculty and academic resources. Students can explore nearly 50 majors, more than 20 minors, 10 plus pre-professional programs and over 20 certificates — all of which lead to a transformative educational experience.
Give to College of Arts and Sciences
Your gift supports:
Scholarships
Internships
Undergraduate research
Study abroad and global learning
Labs, study centers and other academic resources
Concerts and theatre performances
Faculty support and initiatives
Your gift, of any size, helps Blugolds expand their knowledge and develop essential skills — such as critical thinking, communication, decision making and problem solving — that prepare them for success no matter where they go or what they do.