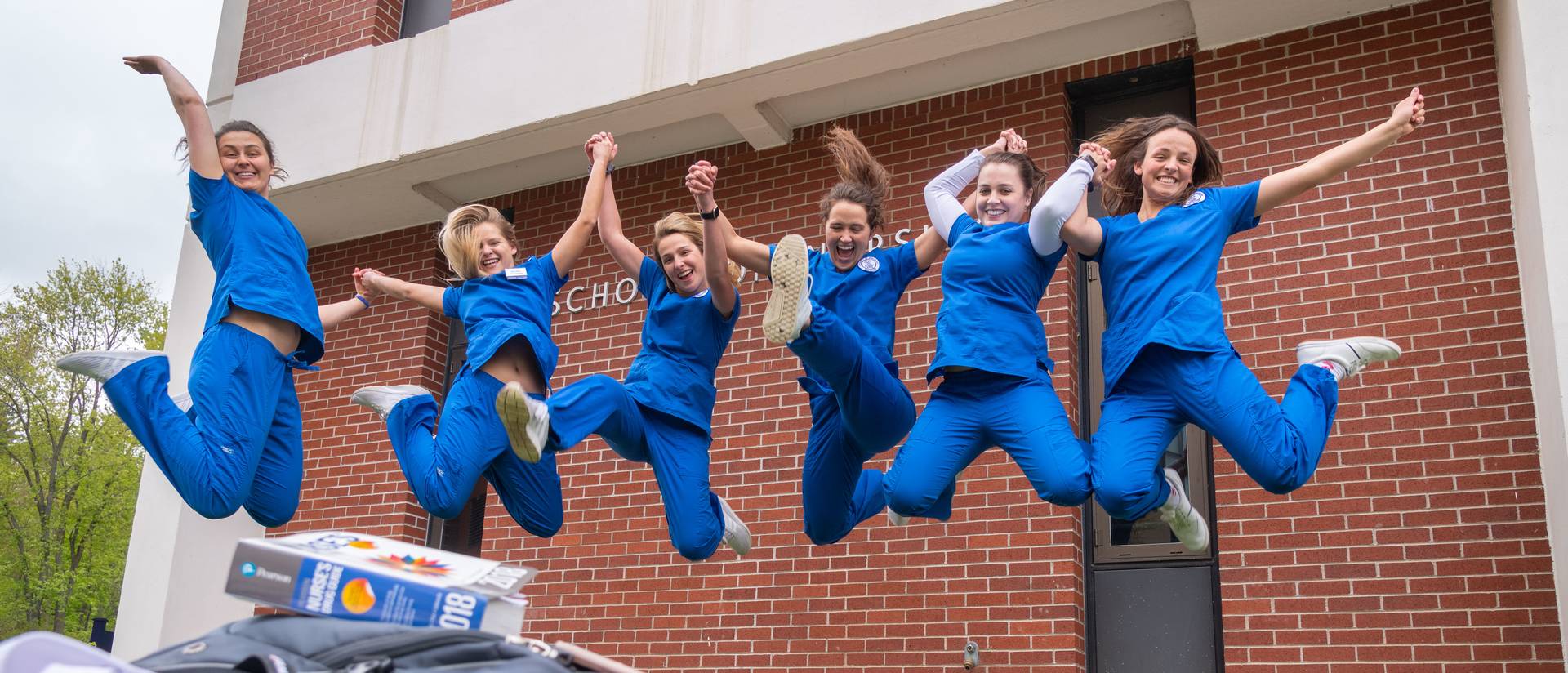 Sustaining Human Innovation Campaign Priority
Collaborations with Mayo Clinic, Hewlett Packard Enterprise, and other internationally-renown organizations enhance the Blugold experience and grow UW-Eau Claire's national reputation. These partnerships emphasize the power of collaboration and establish new avenues of learning for all involved. Students are able to step outside their comfort zone to explore new interests and pursue their passions.
The unique partnership between UW-Eau Claire and Mayo Clinic Health System is only the third of its kind in the U.S. It unites the strengths of clinical organizations and academic institutions to create innovative research opportunities.
Thanks to Hewlett Packard Enterprise and the National Science Foundation, UW-Eau Claire is the first university in the United States to use high-end servers and software that allows students to conduct research in areas ranging from deep learning and artificial intelligence to data mining and computational number theories. We are proud to be developing students who will be future leaders in these essential fields. Give to an academic department or program to support an area's greatest needs, such as support for research projects, technology, internships, professional development and more.
I saw the impact of what my donation could do, and I wanted to be sure the key programs that helped shape me could always be around—for the benefit of other students like me, as well as the reputation and longevity of the institution.