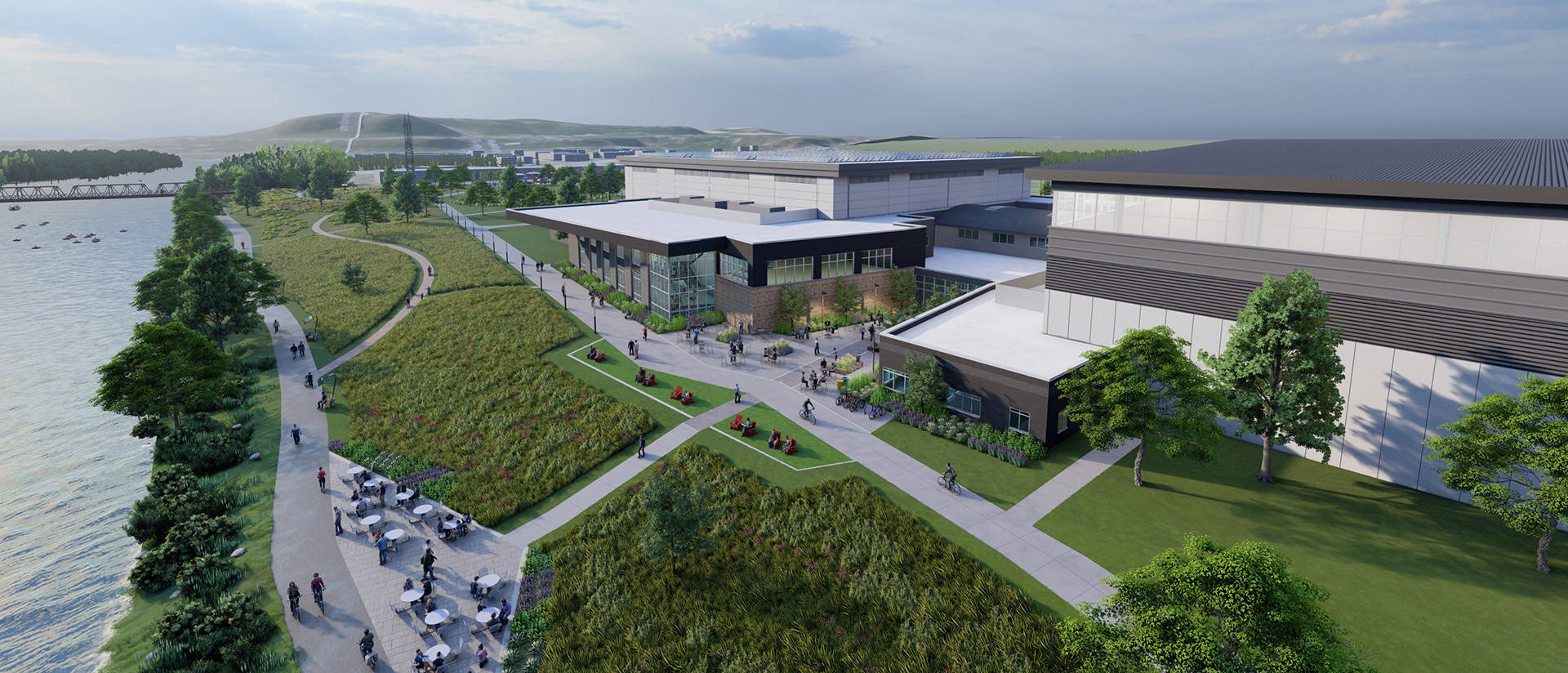 Sustaining Human Innovation Campaign Priority
World-class innovation requires facilities that will meet the 21st-century demands for creative space, interdisciplinary work and advanced technology. UW-Eau Claire has a track record of innovative public-private partnerships that benefit both campus and the larger community for generations to come.
As Chancellor James Schmidt says, "We celebrate not the brick and mortar, but a community that can come together, that can collectively accomplish anything we put our minds to." Through the Sustaining Human Innovation Campaign, both private and public funds will be raised to create new spaces that allow for more hands-on experiences for student learning and a higher quality of educational experiences.
Projects range from the County Materials Complex—a multiuse, energy-efficient event facility that will also house the Mayo Clinic Health System Diagnostic Imaging and Sports Medicine Center—to a new UW-Eau Claire Science and Health Sciences building. Dr. Gianrico Farrugia, president and CEO of Mayo Clinic, shared that this is a "historical milestone for Mayo Clinic and UW-Eau Claire," building on the two organizations' master research collaboration.
UW-Eau Claire Foundation projects have the capacity to bring together those inside and outside our community in ways we've never seen before.